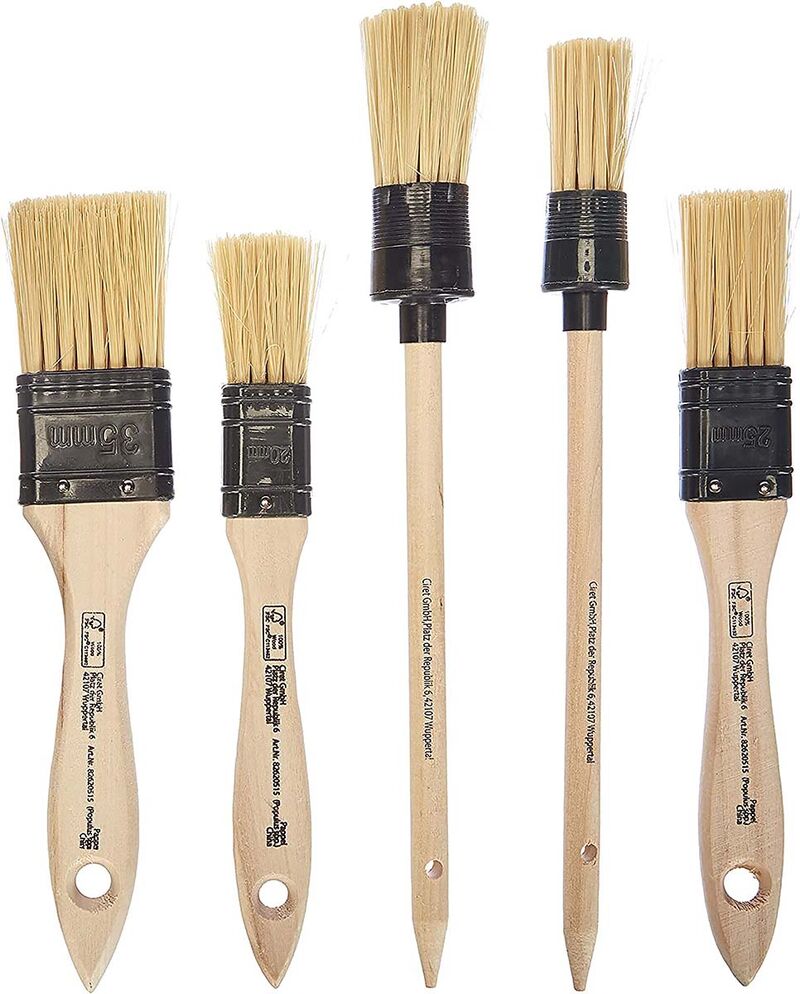 Panched brushes set for painting
For universal use.
Mix of synthetic fibres to prevent brushes from swelling.
Thanks to the punched construction, the bristles are securely locked in place and do not fall out.
FSC® certified natural wood handle.
Flat brushes 20, 25 and 35 mm, round brushes no. 2 and 4.